What are Aluminium Casement Windows and Doors?
Aluminium Sliding doors and windows, a perfect solution to fulfil your modern architectural needs with confined space. It includes multiple sashes that slide over each other with adjustable roller capacity.  They are increasingly becoming a popular and preferred choice over traditional options due to their "high value proposition" and "multiple benefits" they offer. Aluminum sliding doors and windows offer a perfect combination of durability, energy efficiency, and aesthetics, making them a popular choice for both residential and commercial properties. We offer a wide range of Aluminium Sliding windows & doors that comes with various design and combinations ranging from single to multiple tracks suitable for every type of project.
Top Benefits
Let's see some fantastic benefits of using aluminium casement windows and doors:

Customizable
Aluminum sliding doors and windows come in a wide range of sizes, colors, and designs that can be modified to suit the specific needs of any property.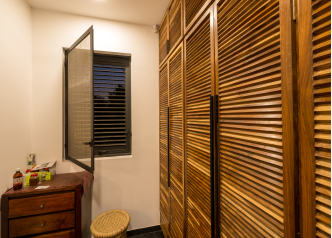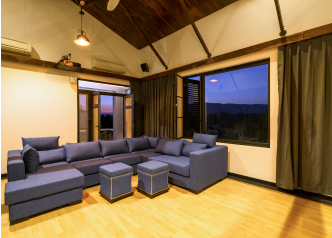 Safety & Easy Operability
Sliding doors and windows feature secure locking systems that keep intruders out and prevent accidental injuries. They are constructed with lightweight, corrosion-resistant aluminum frames and feature sliding mechanisms that make them easy to operate.


Sound Insulation
The sound insulation properties of aluminum sliding doors and windows ensure a quiet and peaceful environment inside.


Reduces Energy Consumption
Aluminum sliding doors and windows are excellent insulators, providing airtight seals to help keep the heat in during winter and out during summer, which reduces energy costs.

Durable & Weather Resistant
Aluminum is a robust material that can withstand extreme weather conditions like heavy rain, strong winds, and intense sunlight, so it is resistant to rust, rot, and corrosion, making it ideal and sustainable for use in harsh environments.

Lower Maintenance
Aluminum sliding doors and windows require minimal upkeep, as they are not susceptible to rotting, warping, or insect infestations. They can be easily cleaned with soap and water, making them an excellent choice for busy households.


Aesthetics Factor
The sleek, modern look of aluminum sliding doors and windows enhances the visual appeal of any property, providing an elegant touch to both residential and commercial spaces.

Why Choose Alfen
Top Features of Alfen Casement Doors & Windows
Designed to uphold maximum heights

Various typologies available

Customized for oversized openings as well

Various glazing options available

Inbuilt water drainage system.

Best in class insulation against dust and noise

Bead free glazing for enhance security

Fly Mesh options available.

Surface Finishes: Powder Coating, Wood Finish, PVDF and Anodizing